About the Event
---
The American Supply Chain Summit is a leadership focused meeting designed around improving supply chain and procurement strategy across the globe.
The Supply Chain Summit serves as an annual platform to exchange ideas and collaborate on the impact of market dynamics and new technologies for current and future supply chain & operations leaders. This year's Summit creates an opportunity to examine key case studies on how workforce management, advanced analytics, process improvement and automation are being rolled out in the world's best facilities. Join the in-depth discussions on achieving innovation, maximizing supply chain profitability and increasing visibility and flexibility to mitigate risk.
Profitability & Risk Management
---
Going beyond cost reduction and control to enable profitable growth
Building a flexible supply chain to deal with uncertainty
Managing for customer service while balancing risk and cost
Managing Risk in a Global Market
Technology
---
Disruptive technologies that are changing the supply chain environment
The impact of additive manufacturing
The Agile Supply Chain as a source of competitive advantage
Understanding how IoT will interact and change the Supply Chain
Cost Optimization
---
Tools and Logistics processes engineered for greater efficiency
Taming complex supply chains to reduce costs without increasing risk
Supplier Management that drives "should cost" mentality
Cost Reduction through Network Optimization
Workforce Management
---
Designing programs that produce desired attraction, development & retention outcomes
Talent Management as a driver to reduce labor costs
Identifying top performers and building the talent pipeline
Building a Culture of Continuous Improvement
It's great to see the supply chain summit come to life! Generis has done a fantastic job at delivering a very relevant and dynamic agenda.Dave Malenfant, Director, Center for Supply Chain Innovation , TCU
Excellent two days spent discussing the future and validating the current state of supply chain and logisticRob Lewin, Director Global Logistics, Flowserve
Knowledge Center
---
Year after year the American Supply Chain Summit generates key content from industry influecners. Request access to our knowledge center to access video presentations of sessions presented at past summits, watch speaker interviews and review industry insights presented through eBooks.
Session Videos

Speaker Interviews

eBooks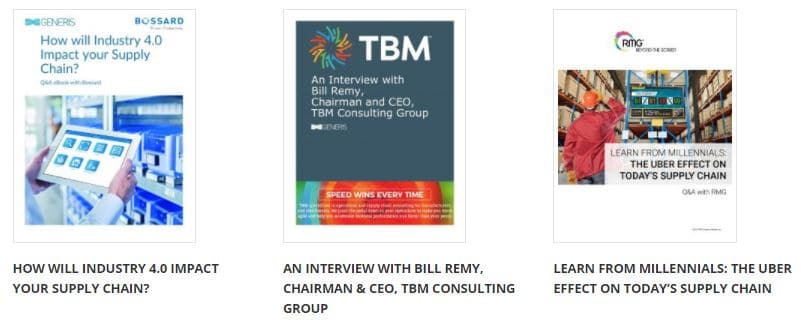 ---
To ensure the exclusivity of our event we have password protected our pages. Please use the button below to request access to our knowledge center. You will be directed to a login page and provided with the option to request access. If you already have a password, please click on the button below and enter the password when prompted.
Request Access to the Knowledge Center
555 Richmond Street West, Suite 1106
P.O. Box 119
Toronto, ON, Canada, M5V 3B1
---