April 30-May 1, 2024
---
American Supply Chain Summit
---
Hyatt Regency Dallas, Dallas Fortworth
---
2023 Featured Speakers
---
Glen McIntosh

Global Chief Supply Chain Officer
Little Caesars


Chuck Graham

VP, Microsoft Cloud Sourcing and Supply Chain
Microsoft


Mindy Rector

VP, Supply Chain Product Experience and Emerging Models
Kroger


Dennis Mullahy

Chief Supply Chain Officer
Macy's


Haidé Villuendas

VP, Supply Chain
PepsiCo


Gladis Araujo

VP, Global Supply Chain Strategy
Mattel

---
Access Request
Become a Sponsor
---
The American Supply Chain Summit provides exclusive, customizable sponsorship packages for organizations wishing to connect with senior-level executives, VPs and directors in supply chain management. At our supply chain conference, your sponsorship package can include unique benefits that are exclusive to our events, including the American Supply Chain Summit; from customizable networking opportunities, to our trademarked Marketing 365 initiative and pre-qualified 1-to-1 meetings. Find out more below and contact us for more information.
MARKETING 365®
Generis' trademarked Marketing 365 initiative is an exclusive offering only available through Generis events. Extend your brand beyond our brick-and-mortar supply chain conference to include personalized graphics, content sharing, original content generation and more – all as part of your package!
20 min ONE-TO-ONE MEETINGS
Our one-to-one meetings go beyond speed dating, providing you with the opportunity to pre-qualify potential meeting candidates, and make adjustments to your meeting schedule before the onsite one-to-one meetings at the American Supply Chain Summit.
LIMITED Exhibit numbers
We limit the number of sponsors at our supply chain conference to ensure that quality interactions occur on the floor. We bring only the most relevant, capable and credible thought leaders to our executive supply chain event to meet with our delegates and speaker faculty.
Delegate seniority
Generis maintains a senior level delegate audience by pre-qualifying all attending delegates. For this reason, our supply chain conference is invitation only. Registrations are granted to senior level executives who meet our strict qualification and seniority standards.
Speaking Opportunities
Unlike other supply chain conferences, speaking opportunities at Generis events are tailored to your needs. We offer you direct access to a highly targeted audience that makes the decision on what their business will do next. Join our supply chain speaker faculty today!
Pre-Summit Delegate Catalog
Full access to specific and detailed business intelligence on each attending delegate, including a detailed profile and their key areas of focus/investment via our proprietary attendee database.
To ensure the exclusivity of our supply chain conference, we have password protected our pages. Access is granted to qualified supply chain individuals and companies who meet the requirements for attendance.
To find out more about sponsorship opportunities and the range of services offered in our packages, please click on the button below to request access to our gated pages and we will follow up with your password shortly!
View the Packages
---
Sponsor Testimonials
---
---
Knowledge Center
---
Year after year, the American Supply Chain Summit generates key content from supply chain industry influencers. Request access to our knowledge center to access video presentations of sessions presented at past supply chain conferences, watch speaker interviews, and review industry insights presented through eBooks.
Session Videos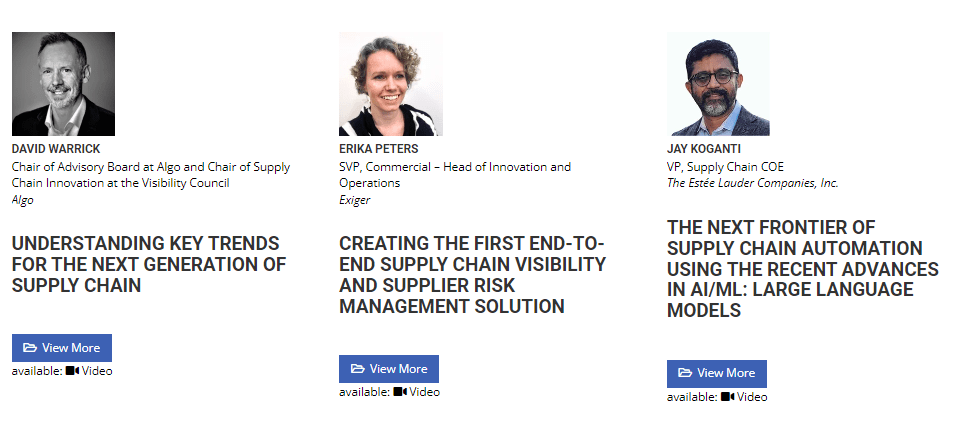 Speaker Interviews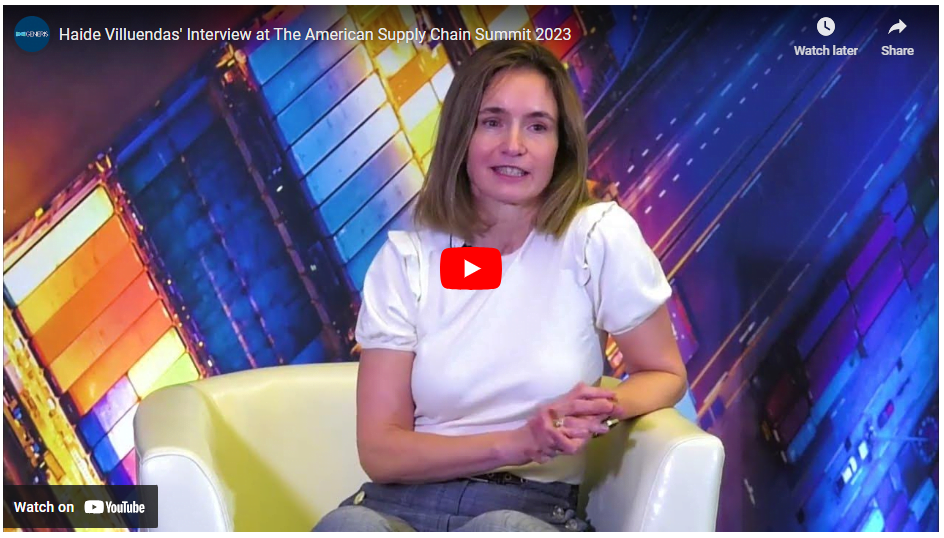 eBooks

---
To ensure the exclusivity of our supply chain conference, we have password protected our pages. Please use the button below to request access to our knowledge center. You will be directed to a login page and provided with the option to request access. If you already have a password, please click on the button below and enter the password when prompted!
Request Access to the Knowledge Center
It's great to see the supply chain summit come to life! Generis has done a fantastic job at delivering a very relevant and dynamic agenda.
Venue
Hyatt Regency Dallas, Dallas Fortworth
Hyatt Regency Dallas, 300 Reunion Blvd, Dallas, TX 75207, United States
+1 214 651 1234
---
606 – 555 Richmond Street West
P.O. Box 119
Toronto, ON M5V 3B1
Canada
---